Glossary of Darphin Ingredients
Learn more about our ingredients philosophy and our focus on skin health.
INTRO TO THE BRAND & BRAND GLOSSARY
Darphin was founded in 1958 by Pierre Darphin, a master botanist with a lifelong dedication to the pursuit of scientifically-proven botanical efficacy. His research began in the DARPHIN Skin Institute in Paris and focused on the preservation of skin health through the precise release of potent botanical actives. Today, our formulas are developed in our lab on the outskirts of Paris and over 95% of our products are made in France, Belgium, Italy, and/or the United Kingdom.

We believe in ultimate skincare delivered through superior product quality, in inclusivity to ignite engagement with our consumers, while providing them with meaningful transparency. This is why we formulate high-performance botanical actives skincare while focusing on our commitment to environmental and social responsibility. Convinced by the potency of botanicals, our formulations are made up of 84% of naturally-derived ingredients on average, which we select, source and combine consciously. Our products are formulated without parabens, formaldehyde and its contributors, phthalates, and mineral oil. Discover the naturally-derived ingredients that are in our high-performance formulas.
Our commitment to skin science
Our commitment is to combine Botanicals and Innovation to amplify potency and penetration of the top layer of the skin for visible results. These visible improvements are the result of the meticulous combination of natural ingredients using the latest scientific breakthroughs. Our botanical actives are selected from many different species to ensure optimal efficiency. Learn more about our long-standing ingredient philosophy and our utmost attention to safety.
Our commitment to the planet
We have been inspired by botanicals since 1958, the year Pierre Darphin created the brand. Our goal is to ensure we deliver the most effective natural actives skincare whilst providing meaningful transparency to the consumer. We bring our mission to life by using on average 84% of naturally-derived2 ingredients in each formula.

We strive for our botanical ingredients to be responsibly sourced according to one of the below criteria:
• Naturally derived3; or
• Certified organic

Honoring our commitment to care for the planet, DARPHIN tirelessly works to increase the amount of naturally-derived ingredients we use in our formulas with a goal to reach an average of 90% naturally-derived4 ingredients in our formulas by 2025. On top of our dedication to naturally-derived ingredients, we measure our suppliers against our supplier code of conduct which sets clear expectations for our partners to meet rigorous social and environmental criteria.

Our commitment to the planet is also reflected by key initiatives in our packaging design and supply chain management. Over 65% of our packaging is Recyclable, Refillable, Reusable, Recycled or Recoverable. Our goal is to reach 90% by 2025. Our ambition is to also responsibly source paper products whenever possible; hence, 97% of our fiber-based cartons are FSC certified. Also, our manufacturing, distribution and innovation facilities contribute zero waste to landfill. Lastly, we have reduced carbon-dioxide emissions through a solar energy project at a key manufacturing facility6.
Our commitment to safety
Our commitment to product safety starts with the high quality of ingredients and the most up-to-date science and research. Our products undergo a safety review process that includes the evaluation and testing of ingredients and finished products. All products that we make and sell are safe to use as intended.

During the product development process, our toxicologists and safety experts assess the safety of all ingredients before they can be used in our products. We draw on the latest peer-reviewed scientific research and refer to government-supplied lists of chemicals for information regarding ingredient restrictions. We comply with all legal limits on the use of ingredients, and our Regulatory Affairs team tracks changes in laws and regulations.

Once a product has been developed, we meet the highest safety standards through a robust process that reviews the design and development of each product. We evaluate all formulas before release to market to assure they meet the highest standards of safety; this may include in-vitro and clinical laboratory testing. We also monitor product safety performance through ongoing feedback from consumers.

We are committed to selling safe products and work diligently to ensure that our products and packaging meet the highest standards as well as our consumers expectations for safety and efficacy.

1.From plant, non-petroleum minerals or water. Using the ISO standard.
2.From plant, non-petroleum minerals or water. Using the ISO standard.
3.Using the ISO standard.
4.From plant, non-petroleum minerals or water. Using the ISO standard.
5.Leveraging Estee Lauder Companies' achievement of zero waste-to-landfill for global direct manufacturing, distribution and innovation sites by end of calendar year 2020
6.Leveraging Estee Lauder Companies' 1 MW on-site solar system in Petersfield, UK which in fiscal 2020 generated 830 MWh of solar, reducing 490 metric tons of CO2 emissions annually. It provides 10-12% of the manufacturing site's annual electricity requirements, up to a peak of about 95% during sunny days in the summer months.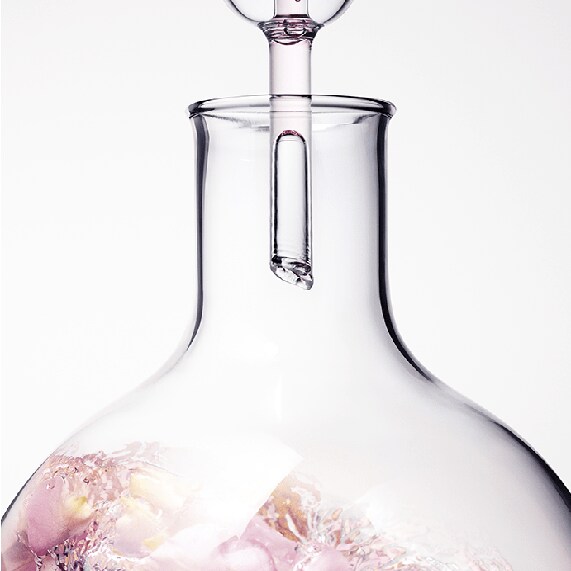 OUR ENGAGEMENTS
We continue to build on our founder's innovative research, creating high-performing, botanical-based skincare solutions. We deliver this through our attention to product quality, and by engaging meaningfully with our customers on the science, ingredients, efficacy, and responsibility of our formulas.